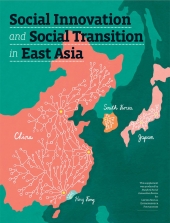 (Hong Kong – Feb 16, 2017) The Stanford Social Innovation Review has published a special supplement on Social Innovation and Social Transformation in East Asia, that "examines the different ways that social innovation is evolving in China, Hong Kong, South Korea, and Japan, as a result of each country's unique history, culture, and political-economic system."
The Yeh Family Philanthropy was asked by our friends at Leping Social Entrepreneur Foundation to contribute an article about the Nurturing Social Minds programme in Hong Kong, so that the lessons learned from the tripartite partnership between foundation, government and universities can be shared with practitioners elsewhere.
It is an honor to be able to tell our story to a global audience. Link to the story here.