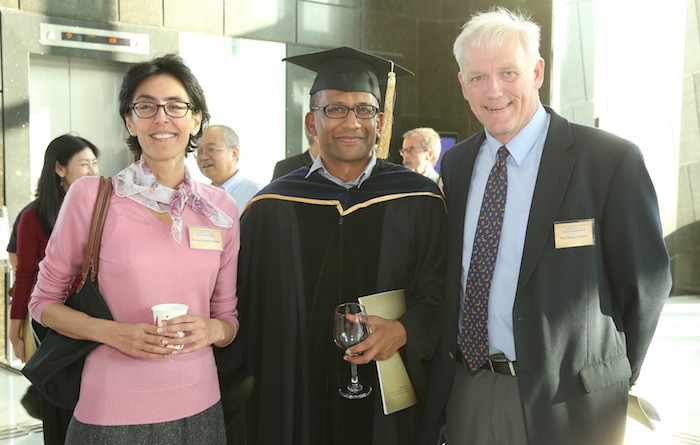 (Hong Kong – October 27, 2017) The Fourth Inauguration Ceremony of Named Professorships was held at The Hong Kong University of Science and Technology (HKUST) to honor 15 outstanding faculty members and their donors. 
A named professorship is a significant recognition bestowed upon outstanding academics at the University, with the objectives to retain eminent academicians and attract the best scholars from around the world.
Dr. Geoffrey Yeh was one of the donors generously supporting the Synergis-Geoffrey YEH Professorship in Business at HKUST.
The holder of the professorship is Prof. Jaideep Sengupta, Chair Professor of the Department of Marketing. As one of the most-highly published scholars in the leading journals of his field, Prof. Sengupta has won international-wide honors and recognition. You can learn more about Prof. Sengupta and his fascinating work here. 
Congratulations again to Prof. Jaideep Sengupta and the other named professors!