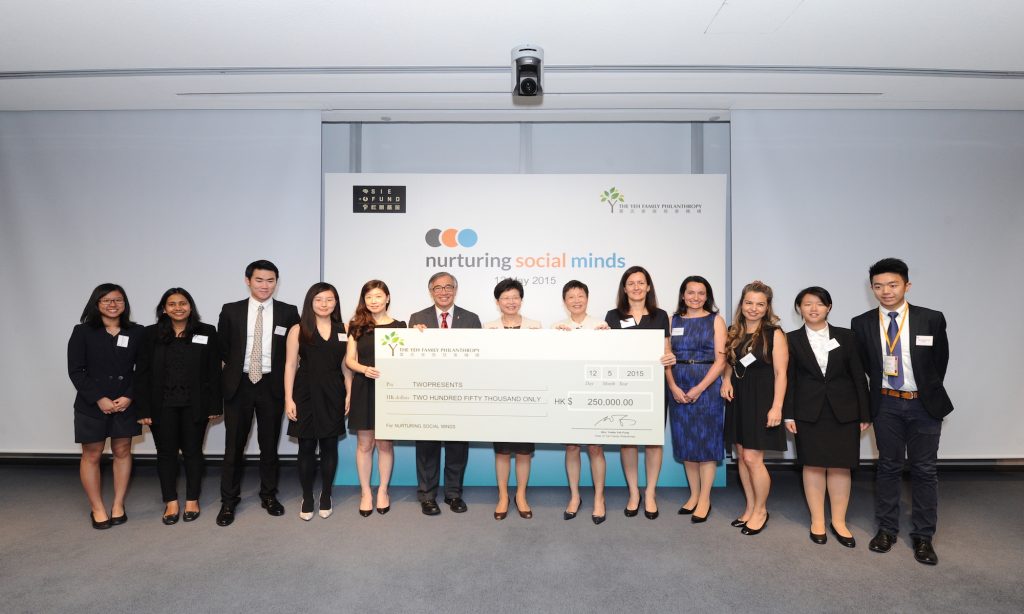 (Hong Kong – May 12, 2015) The Yeh Family Philanthropy officially announced the launch of Nurturing Social Minds (NSM) programme on May 12th, 2015. NSM is an innovative programme designed to provide a hands-on action learning experience in social entrepreneurship and venture philanthropy.
The official launch was held at the offices of UBS AG at Two IFC, attracting participation of hundreds of students and representatives from government, business, academia, not-for-profit and social innovation sectors.
It is our honor to have the Chief Secretary for Administration Mrs. Carrie Lam, Vice-chairperson of the SIE Fund Dr. Joseph Lee and Chair of YFP Mrs. Yvette Yeh Fung, to deliver remarks and inspire young talents to engage in social business and create larger social impact in the society.
You can read the complete news report here.