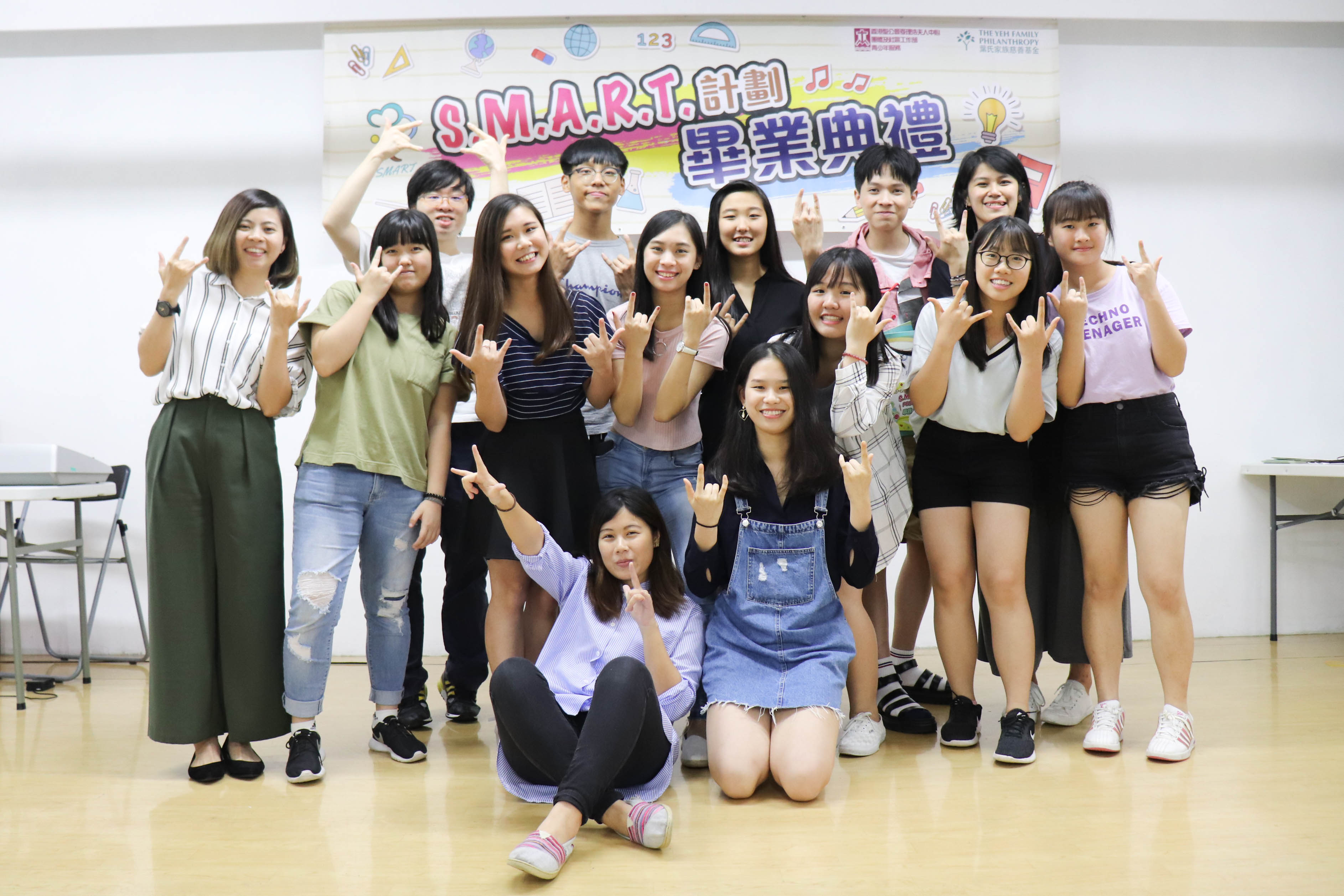 (Hong Kong – July 7, 2018) Today, an emotional and eventful graduation ceremony was hosted at the H.K.S.K.H Lady MacLehose Centre, as engaged youth tutors, tutees and tutees' parents celebrated the success of the 2017-18 SMART Program.
Youth tutors presented pantomimes that combined videos and performances as a way to reflect on their 18-month tutorial engagement; the challenges encountered and solutions adopted were showcased in vivid and creative ways. This allowed the audience, including special guests from partner schools, the Hong Kong Jockey Club and HSBC, to visualize and understand the teaching experience. Among the four teams, the most innovative team received a reward from the special guests' judging panel. You can get a sense of the winning team's creativity and ingenuity from the video below!
We are delighted that SMART Program has helped to develop a profound bonding between the youth tutors, primary tutees and the tutees' parents. We hope the positive impact to all beneficiaries will last beyond the program itself: in fostering the youth tutors' self-confidence and soft skills, driving tutees' learning motivation, and enhancing communication between parents and their children.