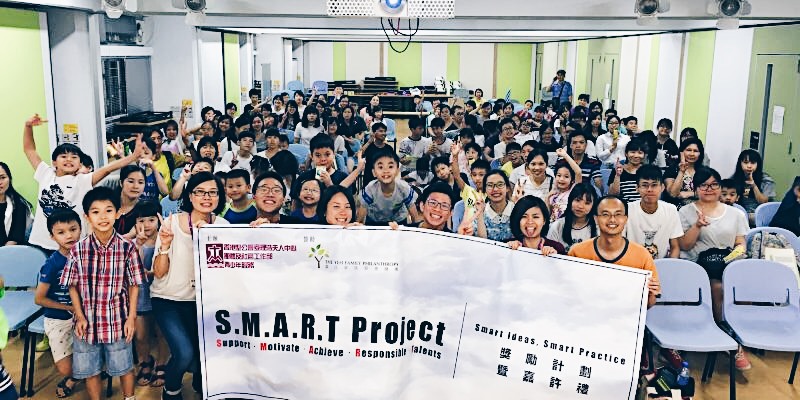 (Hong Kong – July 10, 2016) On July 10th 2016, we partnered with H.K.S.K.H Lady MacLehose Centre to host an award ceremony, celebrating the completion of S.M.A.R.T. Program together with engaged youth tutors, students and student's parents.
Before the award ceremony, youth tutors presented their tutorial reflections and SMART ideas to a judging panel consisting of programme executives and foundation directors. They presented challenges they encountered during teaching and showcased their solutions to overcome these difficulties in innovative and creative ways: combining high-quality AV recordings, live skits, and interactive games, youth tutors make the whole teaching experience more vivid and visualized for all of us.
It is believed that the SMART program has created a positive impact to all beneficiaries: tutors have become more confident and presentable; students have demonstrated stronger learning interest and improved academic performance; and parents have learned more parental skills and enhanced communication with children. We are also delighted to see a strong bonding connecting youth tutors, students and student's parents has been formed within the community, further bringing out positive change in all beneficiary groups and helping to alleviate the vicious cycle of poverty.